If your system is getting 500 error after user registration or getting error 500 when click on send verify mail. this article will be helpful for you to resolve your error. This article is based on Nexelit – Multipurpose CMS
To fix this error 500 issue, you have to Make sure you have setup your smtp settings first,
follow this article Email Smtp Setup to setup your smtp properly also make sure you have setup your google recaptcha follow this article to setup it properly How to Set up Google reCAPTCHA
After making sure you have properly setup your SMTP and google reCaptcha, Now Login to admin panel Go to "Appearance Settings> All Email Templates > User Verify Mail"
Now you have to add Email Template for user verify mail body for all of your languages as like below.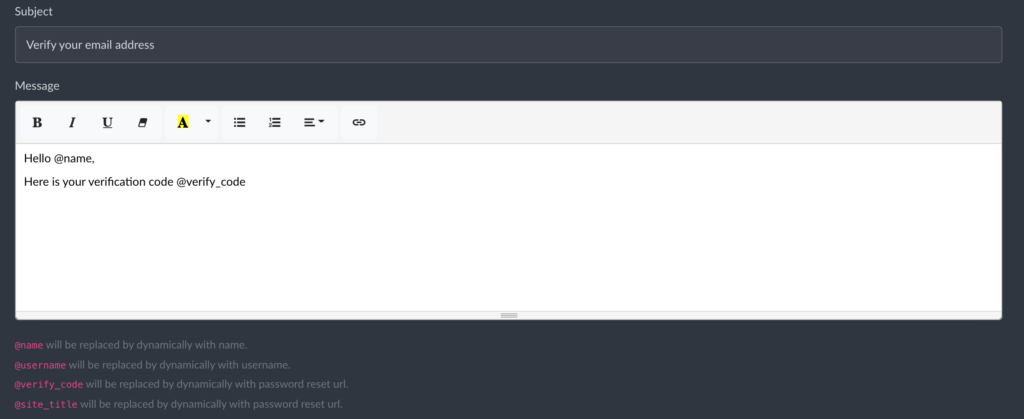 you can use dynamic tags, these tags will be replaced by the system,
Now, go back to user login verify page and try it now it should work fine.
If you still face any issues, please open a support ticket in our Support Forum with your purchase code and ftp details they will check it .