Neateller  is a cleaning service website cms & Appointment Booking PHP Scripts. Neateller is a better way to present your modern service business, it has 4 home page variant which fit anyone needs for showcase your service business to your customer. It's highly customisable, it comes with many awesome features, like drag & drop menu builder, drag & drop form builder, drag & drop widget builder and many more. it's compatible with Desktop, laptop, mobile and also compatible with major browsers.
Neateller comes with 8 payment gateway integrated so you that you can get paid from you customer. Paypal, Paytm, Paystack, Flutterwave, Stripe, Mollie, Razorpay, manual payment gateway.
You can sale your physical or digital product with this cms, this script is fully mutilagual supported. which make you easy to target different languages people.
Neateller has feature of Appointment Booking system, so that you can book an appointment with you consumer, discuss with them and sale your services, you can make it free or paid and get paid via our integrated 8 payment gateway.
It also comes with a handy package selling module it will help you to sale your service as a package, anyone can place an order with guest mode or by register, you have option to send them reminder for pending orders, also they can pay you vai integrated payment gateways.
Update Process
Step 01:
Login to your cpanel or any panel you have, go to file manager and go to the folder where you install the script.
Step 02:
now create a folder name update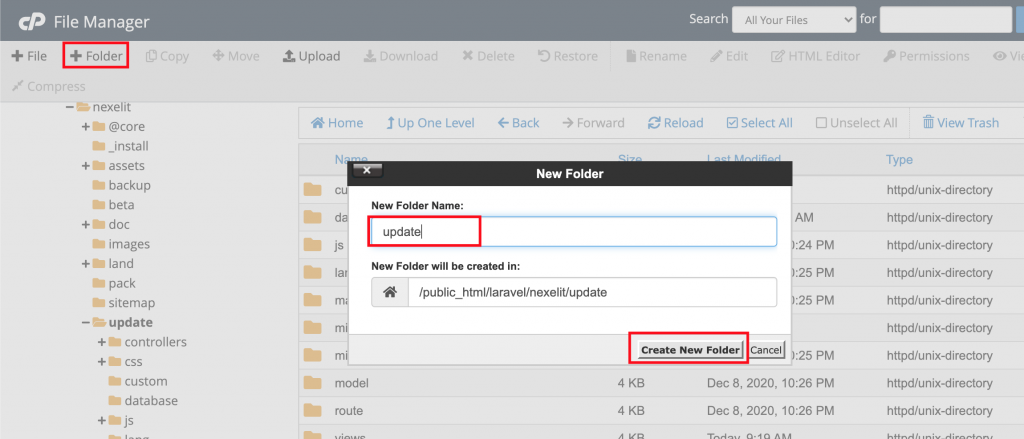 Step 03:
upload nexelit update file you will get it from codecanyon.

in your download folder you will find a folder name is update, inside this folder you will find a zip file, upload this file server inside update folder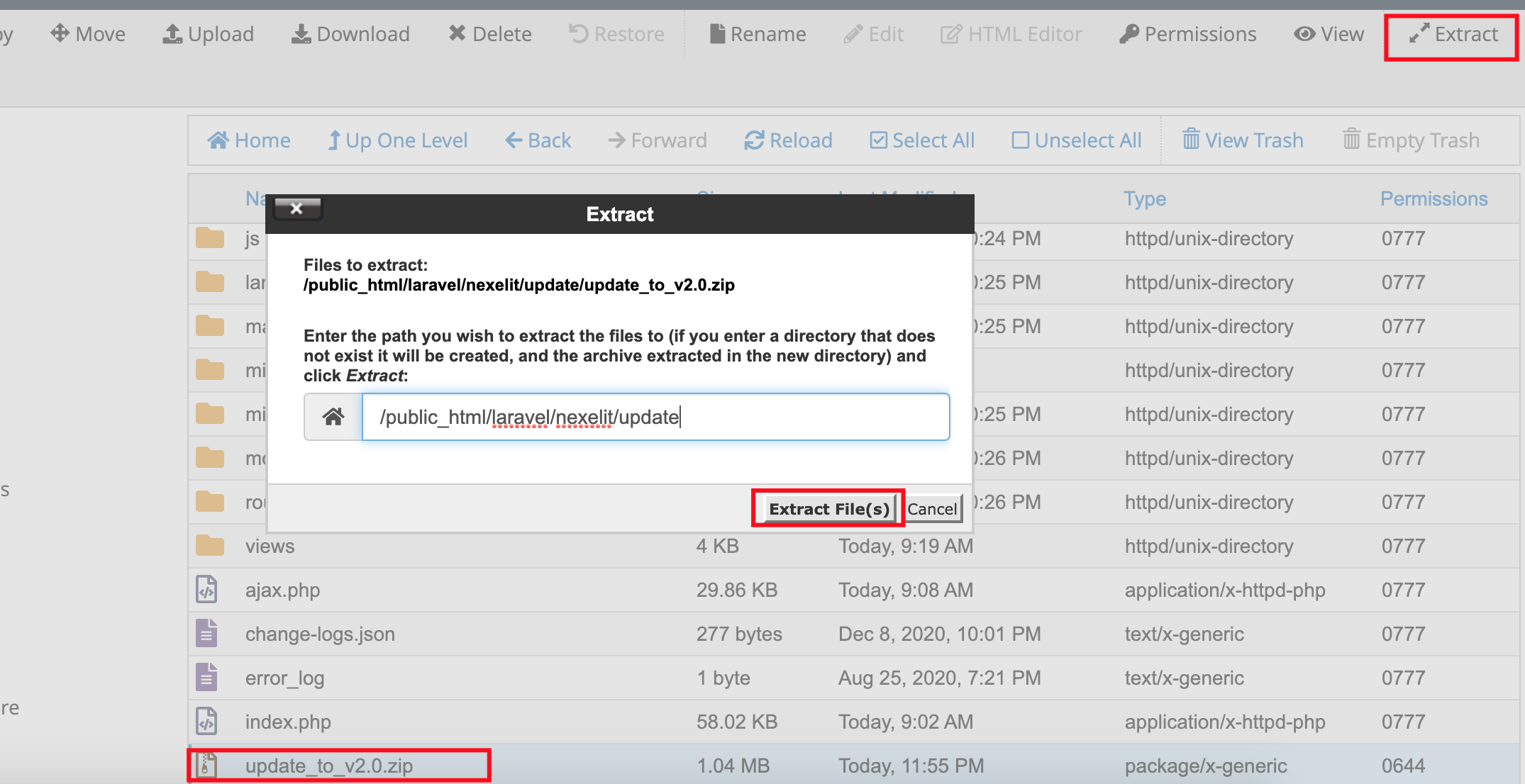 Step 04:
skip this step if you does not have any extra update folder inside update folder
move all file from update folder of inside update folder.
Step 05:
now go to your domain.com/update url and hit enter to see update wizard, update wizard will be like below picture.
Step 06:
click on "i agree next step" and then see all permission is ok or not. if all are green check mark click on "next" button.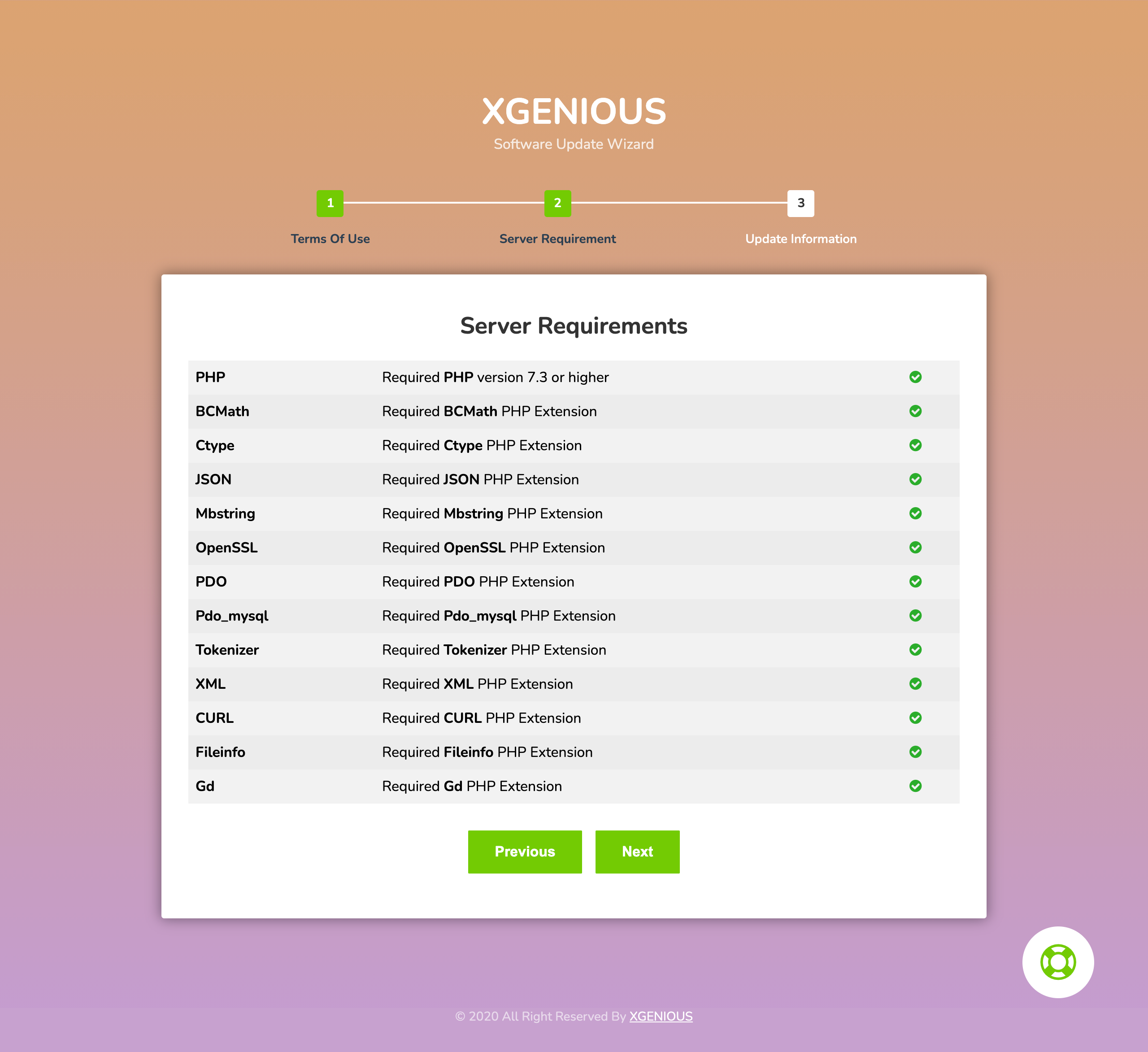 Step 07:
now you will find option to put your database host name, username and password.
Step 08: click on "check" database connection button, if you all database info is correct you will see option to update file as like below.
if you database info is wrong, or password filed is empty (by default all field should have been filed automatically).
if it happened with you check your script database details from "@core>.env" file.
Step 09:
click on all update file one by one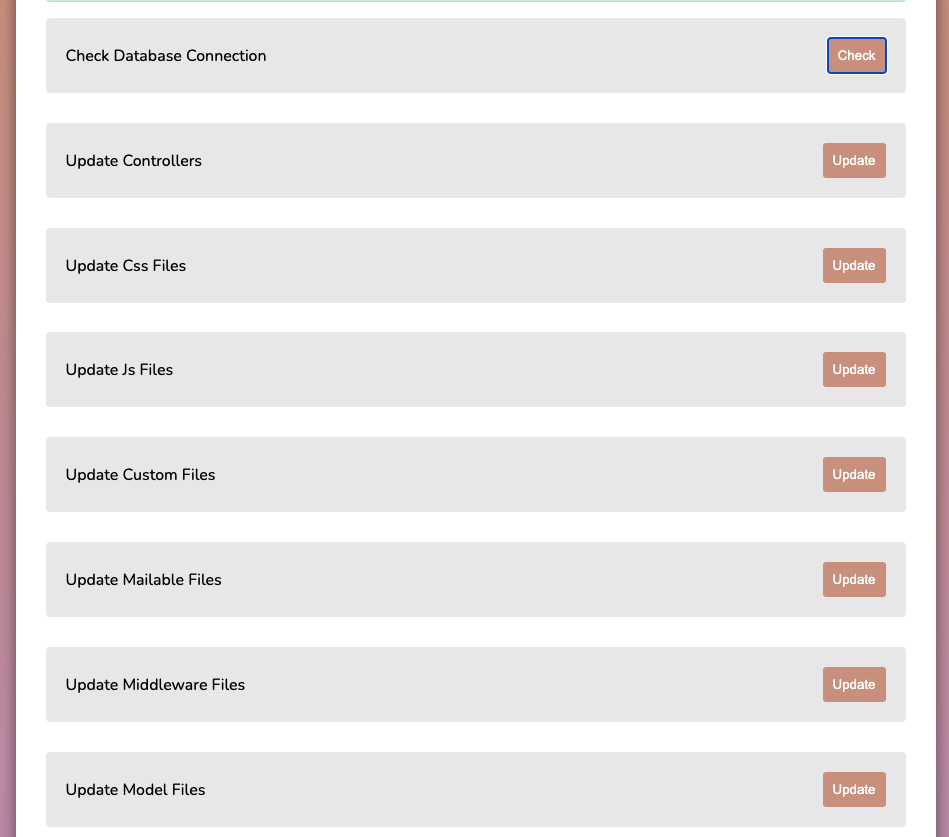 if all of update success you will see update success with green color as like below.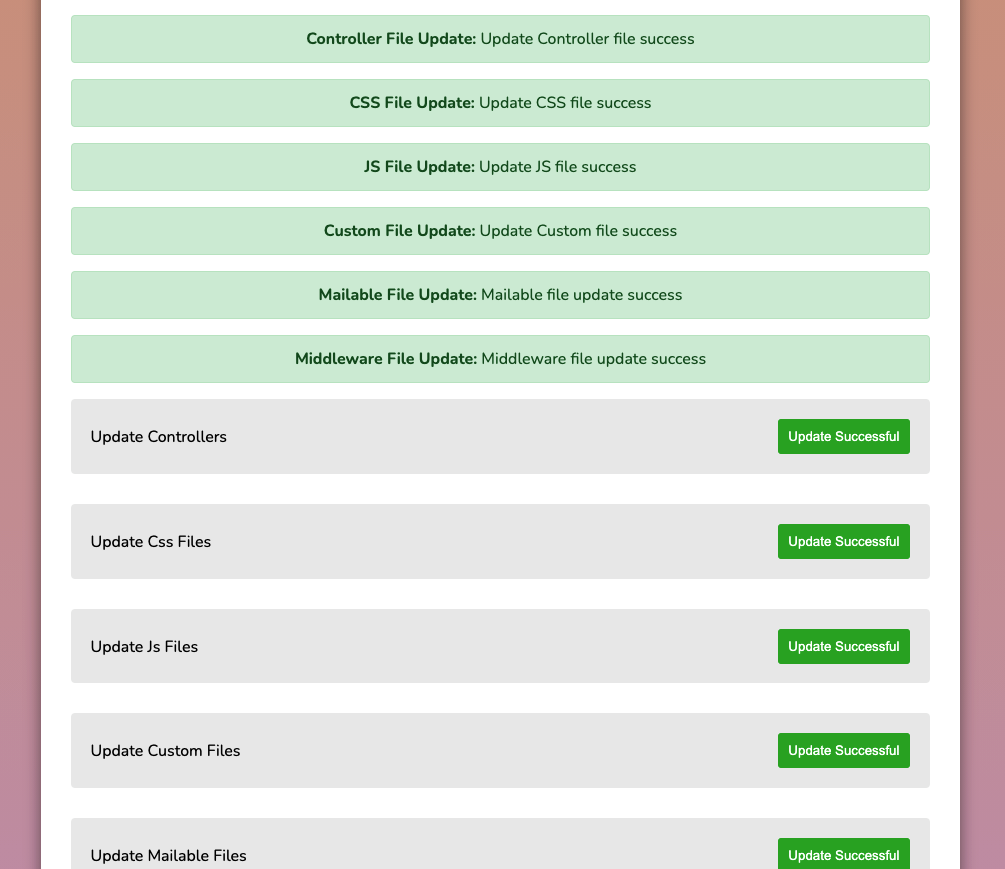 Step 10:
congrats!! you update process is done, now you need to delete update folder and visit you site.
Do not forget to clear your website cache from "general settings>cache settings"
Enjoy Thanks for reading this article